UK VISA SELT EXAMINATION REGISTRATION CENTRE IN LAGOS, NIGERIA
LanguageCert Examination Models
ESOL Exams for Admissions
​​in accordance with Common European Framework of Reference for Languages (CEFR), the UK Visa SELT exams are available at 6 different levels. Tap and hold on each of the level for a second to know which test is suitable for you.
Having troubles with Payments?
If you are unable to make your payment, as a LanguageCert Partner in Nigeria, you can pay in Naira to us and get a SELT Registration Voucher in turn for your seamless exam registration
​​To pay in naira, pay to:
Account Name: English Den Enterprise

Account Number: 1016533708

Bank: Zenith
This exam tests Speaking and Listening. Pay for the the test in local currency for just:
All the four language skills shall be tested.
Pay locally for this test at just
Prepare for the UK SELT Seamlessly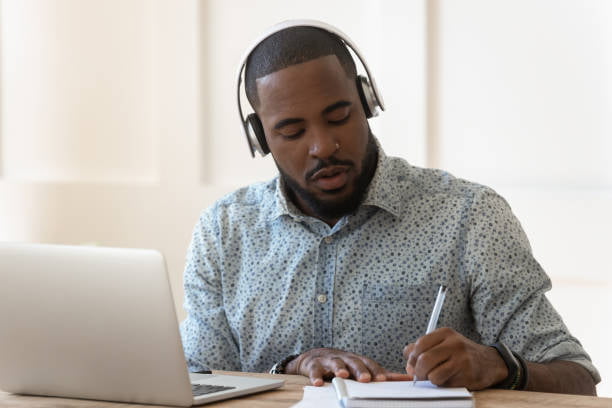 Don't Be surprised on Exam Day
Be well prepared for the UK SELT Exam. Signup for any of our class options and hit the benchmark scores once. The class integrates practice sessions akin to what you'll encounter on exam day.

Duration: 4 Contact Sessions, 1hr 30 mins per session

Time: Flexible as agreed with the students
Duration: 2 weeks, 1hr 30 mins per session

Days: Tuesdays, Wednesdays & Thursdays
LanguageCert UK SELT Test Dates
Listening, Reading & Writing
Tuesday,  3rd October, 2023
Wednesday, 4th October, 2023
 Thursday, October July, 2023
 Monday, 9th October, 2023
 Tuesday, 11th October, 2023
 Wednesday, 12th October, 2023
Thursday, 13th October, 2023
 Monday, 16th October, 2023
 Friday, 17th October, 2023
Tuesday, 18th October, 2023
Wednesday, 19th October, 2023
Thursday, 23rd October, 2023
Monday, 24th October, 2023
 Tuesday, 25th October, 2023
 Wednesday, 26th October, 2023
Thursday, 27th October, 2023
Monday, 30th October, 2023
Wednesday, 11th November, 2023
Tuesday, 1st November, 2023
Friday, 24th November, 2023
 Tuesday, 26th September, 2023
Monday, 4th December, 2023
 Monday, 18th December, 2023
ESOL Exams for Admissions